AT FEW KILOMETRES FROM VICENZA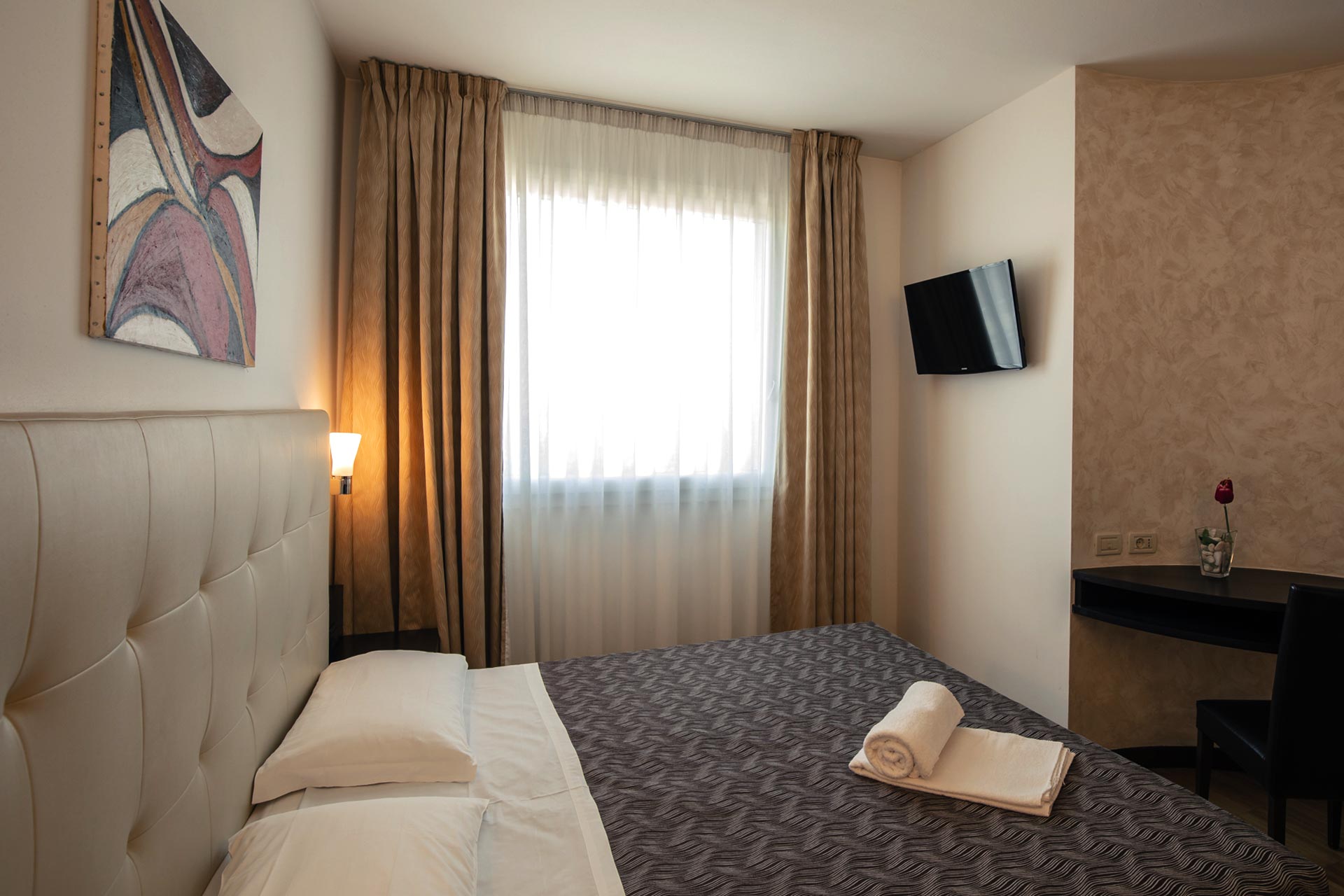 The rooms of our 3 starts hotel located in the Vicenza province are the ideal solution for every travel occasion, may it be a holiday or a work trip.
The 29 rooms distributed on four floors are furnished with elegance, and with comfort in mind. The simple but remarkable design warms the atmosphere and enriches the spaces. Every room is unique and has ornaments and furniture that makes the guest feel important and special, making their stay unforgettable under every aspect.
We offer the best service for a 3 starts hotel in the Vicenza province, and the details of
our furniture and ornaments let our guests feel our kind and welcoming personality.
The spaces are furnished with elegant and classy dark oak furniture, that perfectly fits
the parquet floors and the mosaics and ceramics of noble appearance.
Our rooms can welcome up to four people, and some of the beautiful bathrooms are equipped with a hydromassage shower.
COMFORT room
air conditioning and independent heating
OUR 3 STARTS HOTEL ROOMS ARE OF THREE TYPES:
standard, superior, superior relax.
A comfortable room at an affordable price, perfect for both short and long stays.Equipped with a bathroom with shower, a television and air conditioning. It's the most requested and has limited availability.
A wide and bright space, the Superior Relax room is the most spacious. It's equipped with all the comforts of the superior with the addition of a couch and an hydromassage shower. Courtesy services, soft slippers, bathrobes, free mini-bar will make you feel like in a Spa, without even leaving your room.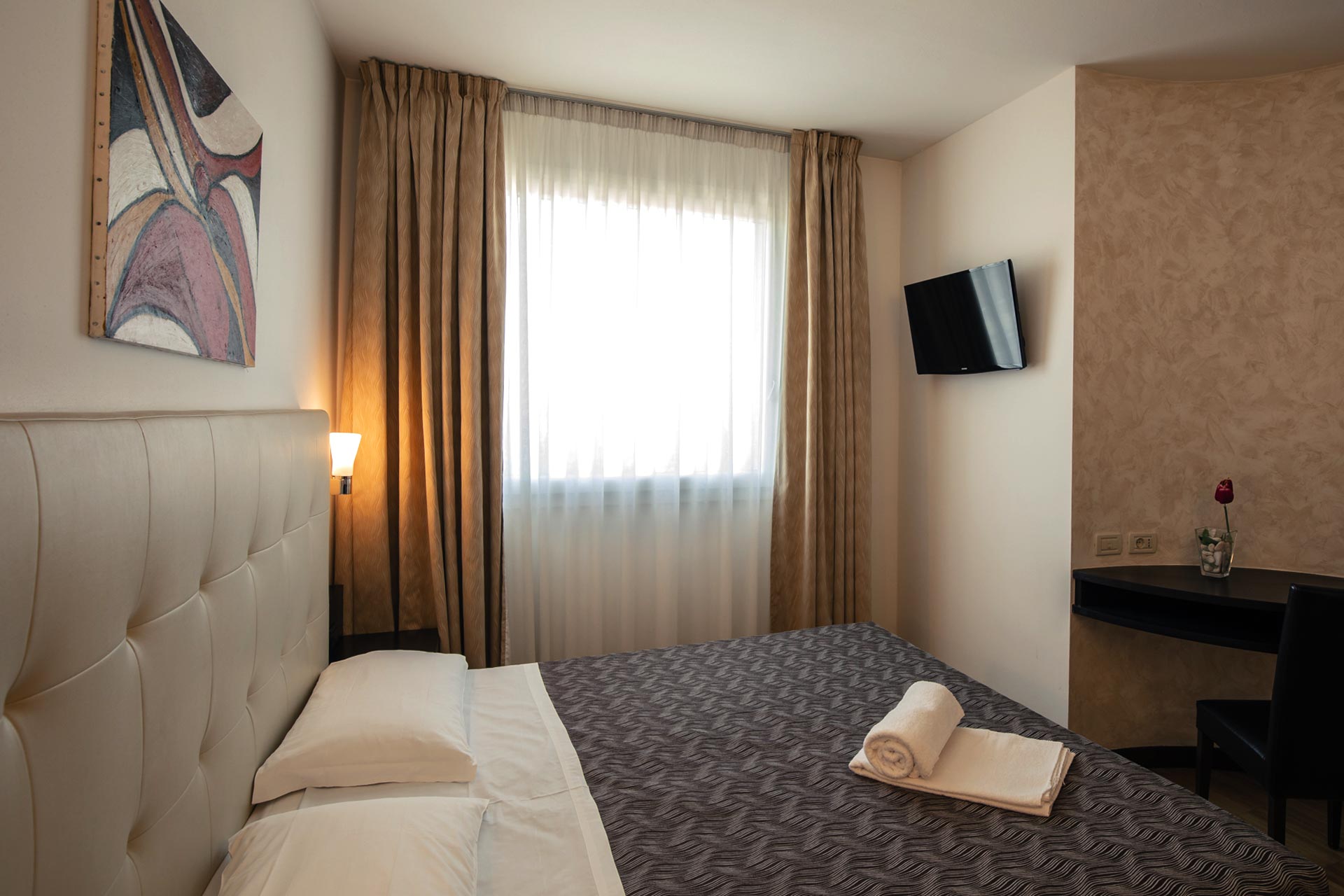 Check in
After 12:00 noon
Check out
Before 11:00 AM
Colazione
From 7:00 AM to 10:00 AM